Yamuna has been immersed in Yoga for most of her life. She grew up in a Yogi family with an Indian Father & an English mother who taught her everything about Spirituality & India. Her Mother is a Yoga teacher who studied with Iyengar and spent many years in India. She raised Yamuna with Yogic Philosophy and principles and was her first Yoga teacher.
Yamuna has studied Yoga, Dance & Healing Arts for most of her life. She started training Kung Fu at the young age of 7 and then went on to explore various styles of dance including Contemporary, Jazz, Bharatanatyam & Hip hop. Yamuna toured internationally in Europe and the Far East for the next 10 years as a professional dancer.
In 2007 she gave up her life as a professional dancer to train as a Yoga Teacher. She qualified in London with " Teach Yoga " Hatha yoga (200 hours) with an 18 month course and qualified as an Acroyoga teacher in Greece. She then went on to complete her Level two Lunar Immersion Teacher training.
Yamuna has been sharing Yoga & Acroyoga internationally since 2008. She has worked in Yoga studios & Retreat Centres worldwide offering Workshops, Retreats, Yoga Classes & Yoga Teacher Trainings.
In her Sessions Yamuna draws upon her experiences of healing arts & Yoga. She is deeply passionate about her work and being a part of the healing journey for her students. Her soft & gentle approach will guide you through your practice so that you can flow with love, devotion & surrender. She draws upon Hatha flow but can teach Vinyasa flow & various styles of Yoga that she has studied and that inspires her.
Yamuna is also a Qualified & experienced therapist offering a deep tissue modality called " Alchemy of Touch" she has given sessions during her retreats & training and loves to offer Healing Touch to bring peace and compassion to her clients.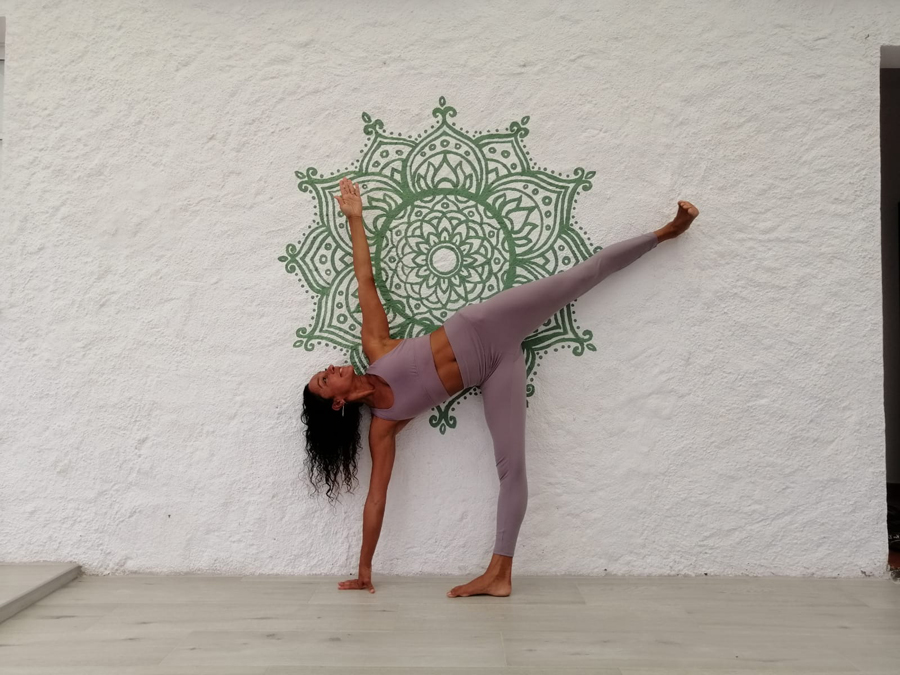 Vinyasa Flow
Hatha Vinyasa Yoga – combining elements from Yoga, Dance & Martial arts, Yamuna has created her own unique style. She believes in taking her students on a journey so they can leave the class feeling more connected to themselves and others. She aims to bring peace through the yoga practice and draws upon various themes in a creative way using elements & quotes to share her message and create a safe space where her students can heal and reveal any tensions they are holding on to.
Yamuna has studied various styles of Yoga such as Iyenger, Ashtanga, Anusara, Jivamukti and healing arts such as Qi gong. She blends together all the years of her practice & dedication to yoga to provide a yoga class which is uniquely crafted to the students she has in front of her. With over 20 years of studying Yoga & 12 years teaching she feels blessed to be on this path, fulfilling her dream of being a dedicated Yoga teacher.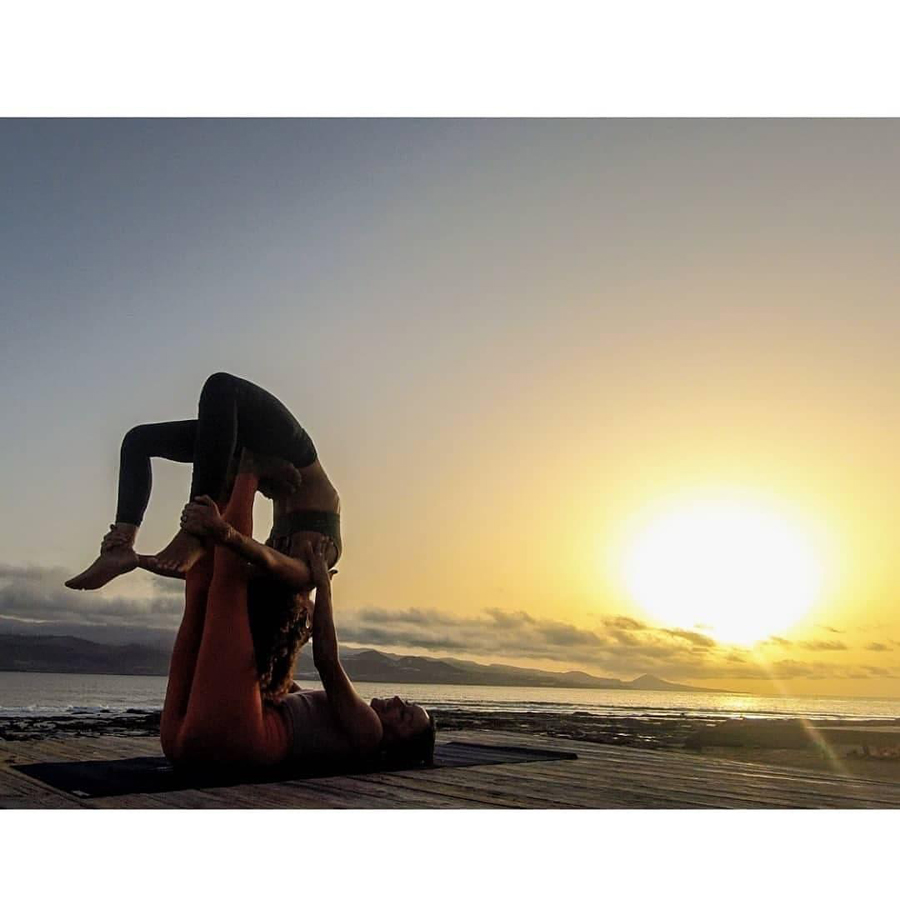 AcroYoga
Acroyoga blends the spiritual wisdom of yoga, the dynamic power of acrobatics and the loving wisdom of Thai massage. These three elements form a unique practice that cultivates trust, connection and playfulness. From this place amazing physical shapes can be formed and emotional spiritual transformations can occur.
Acroyoga is a beautiful practice that allows us to explore how we communicate to others and how we can support and lift each other up. In this practice we build our own power & at the same time we help others to open their hearts and bodies, giving them an incredible flight.
There are two aspects of Acroyoga Solar Acrobatics ( Inversions & fitness ) & Lunar Therapeutics ( Therapeutic flying / Thai massage ).  Yamuna is an accredited teacher in both of these aspects of Acroyoga and she specialises in Lunar Immersions.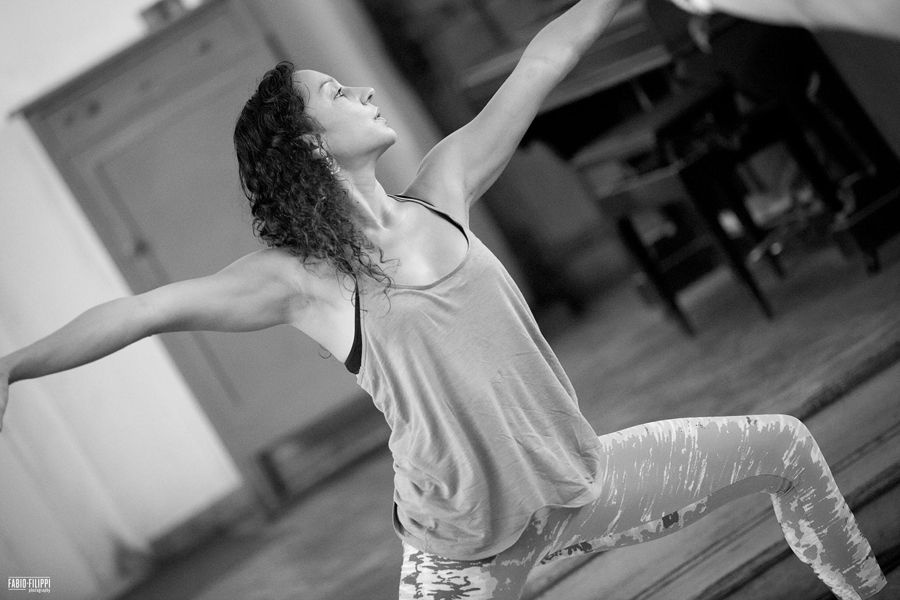 Thai -Yoga massage
I have found a beautiful way to enrich Traditional Thai Yoga. Blending different healing arts together, such as Osteo-Thai, Dynamic Thai which directly affects the nervous system, encouraging Qi (Energy) to flow freely throughout the body and mind.
I cultivate visual intention, rhythmic pacing, receptivity and sensitivity, and adapt to each individual wave, generating a feeling of moving timelessly into space. The ultimate goal is to support the self-healing process of each individual letting them feel held and supported, creating an atmosphere where we can just be.