Purnendra Meshram originally from Chhattisgarh, India works internationally as a teacher, performer and choreographer. Although he started dancing way back in his
Childhood, his professional career started in 2013, when he joined Attakkalari Movement Arts and Mix Media. He has trained in various techniques of Contemporary dance specialising in floorwork and improvisation as well as Hip-hop and Kalaripayattu and has trained under some of the finest mentors of the world.
He has worked as a performer with many renowned choreographers in India and abroad such as Sudesh Adhana, Robert Moses Kin, Sonia Rodriguez Hernandez, Farhan Akhtar and Aditi Rao Hydari.
Currently he is focused on creating his own works. His recent work "2 Men" won the first prize at Festival 10 Sentidos, Choreographic Competition in Valencia, Spain, showcased at Dance Bridges Festival 2019 and also claimed the runner up title in PECDA 2018 (Chennai,India). He has also devised and choreographed "In a Muddle", a solo improvisation piece showcased in Chhattisgarh and at Play Practice Artists Residency, Bangalore.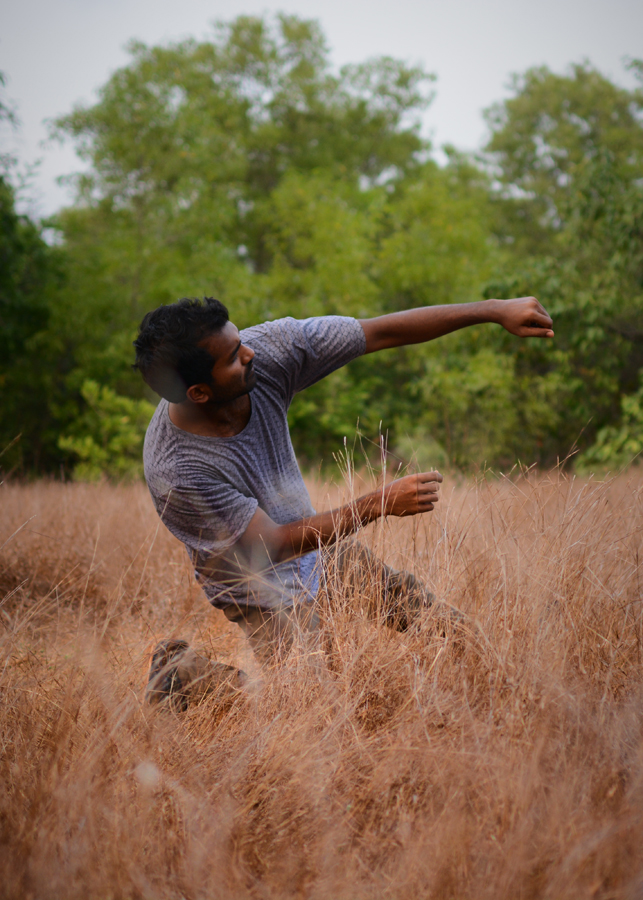 WORKSHOP
Purnendra's movement practice revolves around the simplicity of movement and the beauty which lies in detail. This movement vocabulary drawing from daily life makes it easy to share dance and movement with participants and audiences. He works with how to create a different vocabulary with the movement using time, space, and a daily life routine.
He will share in this class how we can use simple movements in dance. The session will focus on a lot of floor work and exploration of body flow & control. When the dancer moves with a sense of flow, it creates an almost ethereal effect like floating or flying. However, one needs to learn to control how one can stop moving at any given time. In his class, he'll focus on how we can take support from the earth so we can be efficient in moving on the ground.