Since I was a child I always felt attracted to the human body and the way it moves, the way it visibly makes our own vital energy and emotions.
This interest directed my studies as an adult and led me to pursue:
Bachelor in Sciences of Sports and Physical Activities, from the Universidad Politécnica de Madrid
Diploma in Therapeutic and Sports Massage
And eventually at the age of 23…
Contemporary Dance studies at RCPD Mariemma, Madrid, graduating in 2006
Since 2006 I have been developing my career as a dance performer and teacher having worked with several companies and choreographers as a freelance artist.
Nowadays I'm working together with Cocoon Company (Bonn, Germany/Switzerland) and Daniel Abreu Company (Madrid, Spain) as well as developing personal projects internationally prized and toured (South America, North America, Africa, Europe, Asia, Oceania)
"Entomo" – Alvaro Esteban and Elias Aguirre
"Cualquier Mañana" – Laura Aris and Alvaro Esteban
In my classes and workshops I want to share what I have learnt, experienced and observed that have helped (and still helps) me to grow as a performer.
From that premise of sharing tools, I do not develop a specific codified technique, but rather focus on the body, building from the body and giving it the attention that we take away too often.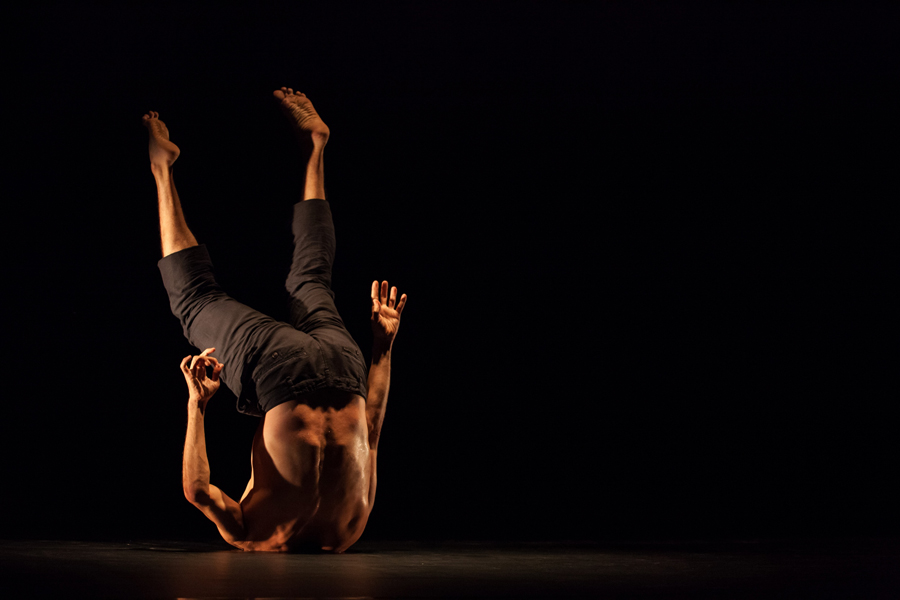 The tools that I am working with are:
Conscious use of body weight to discover our own way of moving. When we are aware of the use of our weight, we start to discover our own path according to bone structure. Instead of trying to copy movement, we move from our body.
Mobility of the spine. Personally, I love the movement ability of the spine, the images it can evoke and how it compliments the movements of the hips and shoulders.
Consciousness of individual imagery and the use of it in our favor. I have always felt an instinctive attraction for movement that can be found in nature: animals, wind, oceans, storms, trees… all these images have helped me to generate different qualities of movement without intending to narrate. The idea is that everyone discovers their own personal imagery and how it affects/helps them in movement.
Animal/instinctive energy and emotions. Observing and being aware of how it affects our movement when we play with different emotions and basic instincts. Learn to use them in our favor. Be aware of the physical transformation that occurs.
Group movement. To work on perception of the other and the space in a compact or wide spread group. To orientate in it and to train ourselves how we respond and relate to our environment. To understand where the energy is moving and which role I play in it.
Deepen the knowledge of oneself to open up from there to other possibilities of movement. Train self awareness to be able to visit other places from this base.
I was always fascinated by the body's ability to transmit even without moving or talking, in my point of view this is due to a conscious presence.