Sarah Elsworth is an interdisciplinary dance artist, from Ōtautahi, New Zealand.
She trained at UNITEC (Auckland) graduating with a Bachelor of Performing and Screen Arts, in 2012, then went on to freelancing, performing & collaborating on many independent dance works, presented at arts festivals throughout New Zealand. She has also created many choreographic pieces. She was awarded the Eileen May Norris Dance Scholarship in 2014, to train throughout europe.
Sarah experiments with the use of text & sound design in her works, as well as digging into personal landscapes of body, experience and memory, fascinated with improvisation practices & how imagery & personal story can provoke embodied movement response.
As a teacher/mentor, Sarah is driven to empower fearless dancing bodies and loves facilitating both nurturing & critical spaces, for movement research and interdisciplinary arts discovery. She encourages risk taking, curiosity and strategies into the limitless resource of imagination.
In India, Sarah has choreographed, mentored & facilitated workshops in many contexts & environments. She was part of the teaching faculty for Kalakeli Movement Arts 22-23 and Play Practice Apprenticeship Programme (Bangalore). She choreographed Lost Future for Moksha arts space, diploma programme 2021 presented at BIC Bangalore.
Recently she instigated, along with Prashant More, a new workshop series, performance.LAB with an emphasis on experimental performance and collaborative creation. Together with Somya Kautia, they created a new group performance work Pithu in Mumbai. Sarah is also this year's invited choreographic artist, being commissioned by M.A.P. Movement Art Practice in Christchurch, to create a new site-specific work on community. Her work Green Silence with sound composed by MOTTE/ Anita Clark will premiere in October.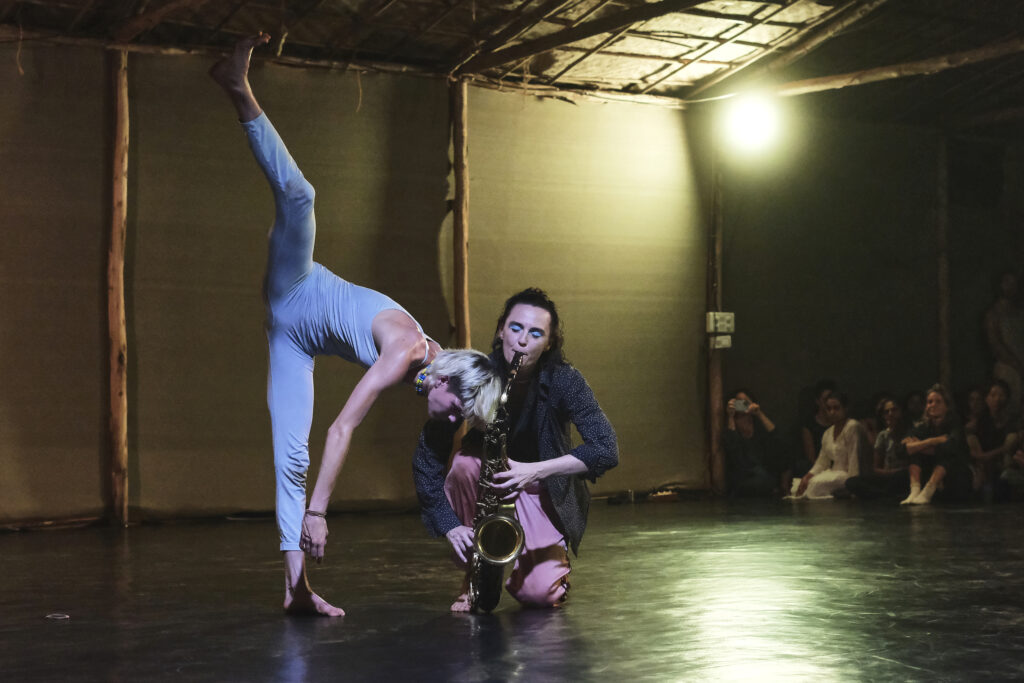 Research.
Collective Effervescence
Explore your creativity through an interdisciplinary arts approach & learn strategies to expand your movement making.
We will ask choreographic questions figuring them out in the doing together.
We will play with tools to create performance worlds & environments, including scores, improvisation & composition
Explore working with painting poetry & image. Sample new ways to relate to rhythmic structures & sound design.
This workshop is a lab space for experimentation and play. For imaginative risk taking & to be supported in your creative ideas, with permission to unlock your creativity.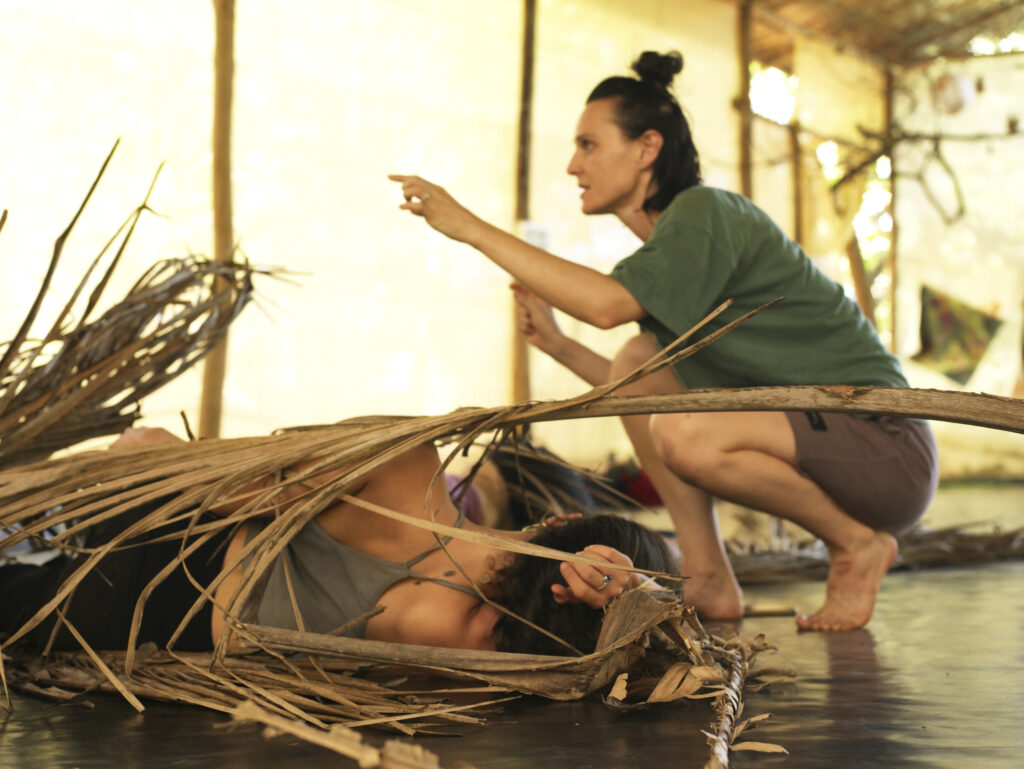 Questions we might ask along the way:
What is our most 'truthful' reality right here NOW? The Personal, Universal & False, Real & Imagined.
Could we explore simultaneously hosting past, present & future events / memories in our body all at once? How can we then construct and deconstruct these multiple realities, to coexist in one space and time?
Could we innovate these multiple realities? Playing with how they might mix in unique ways to create exciting new fictions.
Together, we will explore & exploit these questions through a variety of choreographic & composition tools. We will test them out, like trying new outfits on for size, digging deeper into our creative thinking and doing capacity. With the purpose being to harness our own unique entry points into creativity, & to generate modern, diverse & relevant performance action.