Gauri Diwakar is an acclaimed Kathak dancer and choreographer based in New Delhi, India. Gauri was trained by eminent Gurus Ms Sumita Chowdhary, Pandit Birju Maharaj, Shri Jai Kishan Maharaj and Ms Aditi Mangaldas.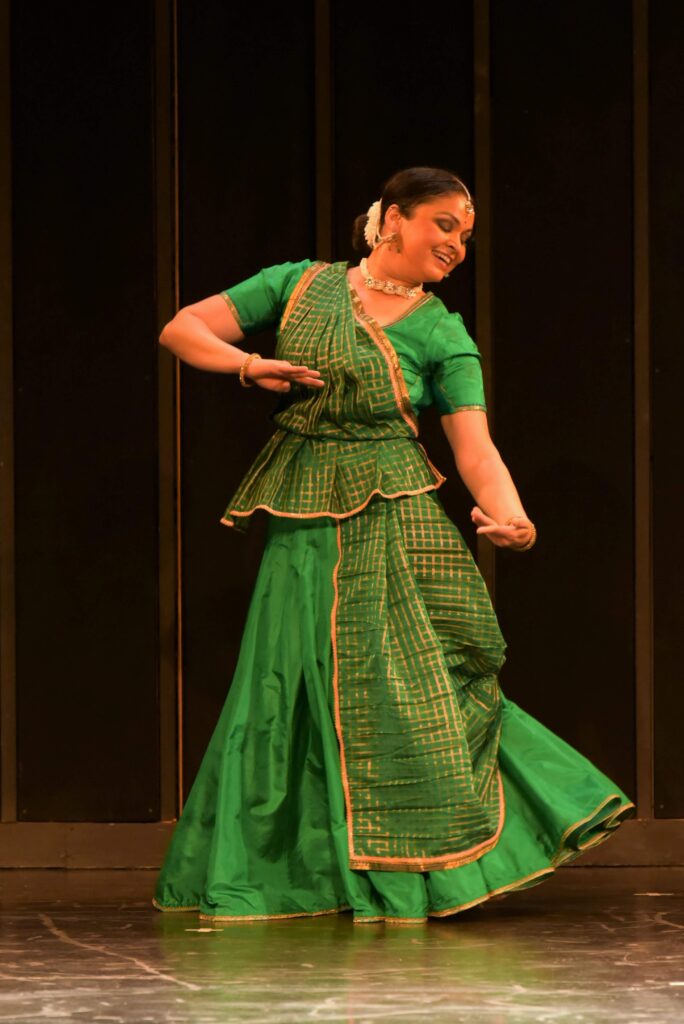 Gauri's production Hari Ho….Gati Meri ( Let my Salvation be in You ) was showcased at Sadler Wells in Darbar Festival, Sydney Dance Festival and Edinburgh Fringe Festival apart from many performances in India. Her major productions include, Samratri- The Night of Divine Union, Dancing Emptiness & Mugdha- Celebration of Beauty & Womanhood. Her contribution as a Kathak Expert in a theatrical adaptation of Mughal-E-Azam is being widely appreciated. Gauri forms part of the teaching team at Akram Khan Company's Intensive program teaching Kathak technique.
In recognition of her work, she has been awarded Senior fellowship by Kalavaahini Trust, Chennai in 2019. In the year 2008 she was awarded 'Ustad Bismillah Khan Yuva Puraskar' by India's premier Cultural body Sangeet Natak Akademi.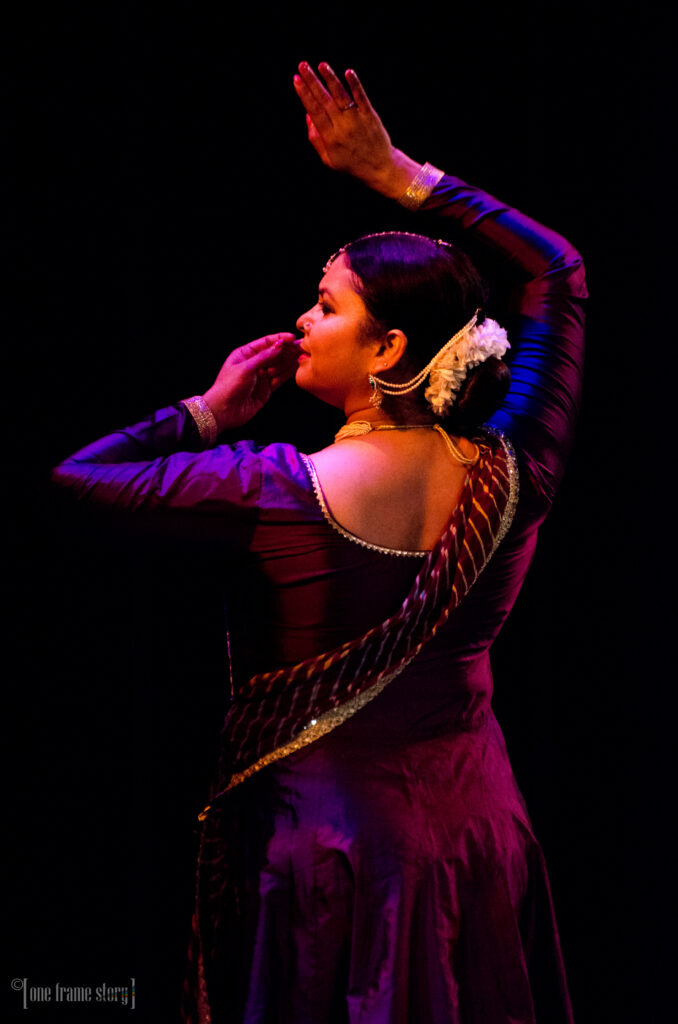 Gauri is also passing on her skills by training young students under her own trust "Gauri Diwakar Sanskriti Foundation- Sarvatra Nrityam" and thus helping to keep the age-old tradition alive.
Class Description
The term Kathak is derived from the Vedic Sanskrit word Katha which means "story", and Kathakar which means "the one who tells a story".  Wandering Kathakars communicated stories from the great epics and ancient mythology through dance, songs and music.  Kathak dancers tell various stories through their hand movements and extensive footwork, their body movements and flexibility as well as their facial expressions.
During Gauri's class you will learn the foundations of this ancient traditional art form from North India.  She will teach one Vandana, which is an invocation.  An example of this is Saraswati Vandana: Saraswati is the Hindu Goddess of knowledge, music, art, speech, wisdom and learning. Saraswati Vandana means an invocation to the Goddess Saraswati.
She will also cover many technical aspects of Kathak, including Tatkar and Traditional Thumri.
Tatkar is the rhythmical footwork from which all other foot sounds and compositions are created. It is interpreted by some, as a study into the power of energy. The soles of the feet generate a flow of energy which streams through all the cells in the muscles and bones of the body as the body moves in tune with the energy. Energy flows up to the mind, and a harmony of body and mind is realised.
A traditional Thumri is a North Indian vocal form and is based on the romantic devotional literature.  The Thumri section in Kathak dance performances continues to exhibit a strong connection between singing and dancing.  When incorporated in a Kathak recital, the thumri highlights the meaning and the subtext of the verse through abhinaya or facial expressions and gestures.