Prashant was born in Haryana, north India, but has made his home down south in Goa now for over a decade.
His introduction to yoga came at an early age, watching his grandfather practice every morning, having consistent yoga practice throughout high school and finally becoming a facilitator upon teaching friends during his studies in Ireland.
"It was not until I left India for college in Ireland that I truly realised my passion for yoga.
As it often goes, I had to go to the West to realise my passion for the wisdom of Eastern Practices and Yoga and made my way back to India to learn the science and arts of this ancient practice".
It's now 14 years since he has returned home, bringing with him a clear intention for learning and teaching Yoga, Martial Arts, Qi gong and other somatic energy practices.
Living in Goa he has been blessed to work with practitioners from all over the world and he has grabbed every opportunity to dive deep into whatever life presents in order to understand what works, how it works and how to develop his own unique synergy.
This broad based approach has allowed him to distill some of the principles common to these various practices as well as knowing how to share them more efficiently and enjoyably with his students.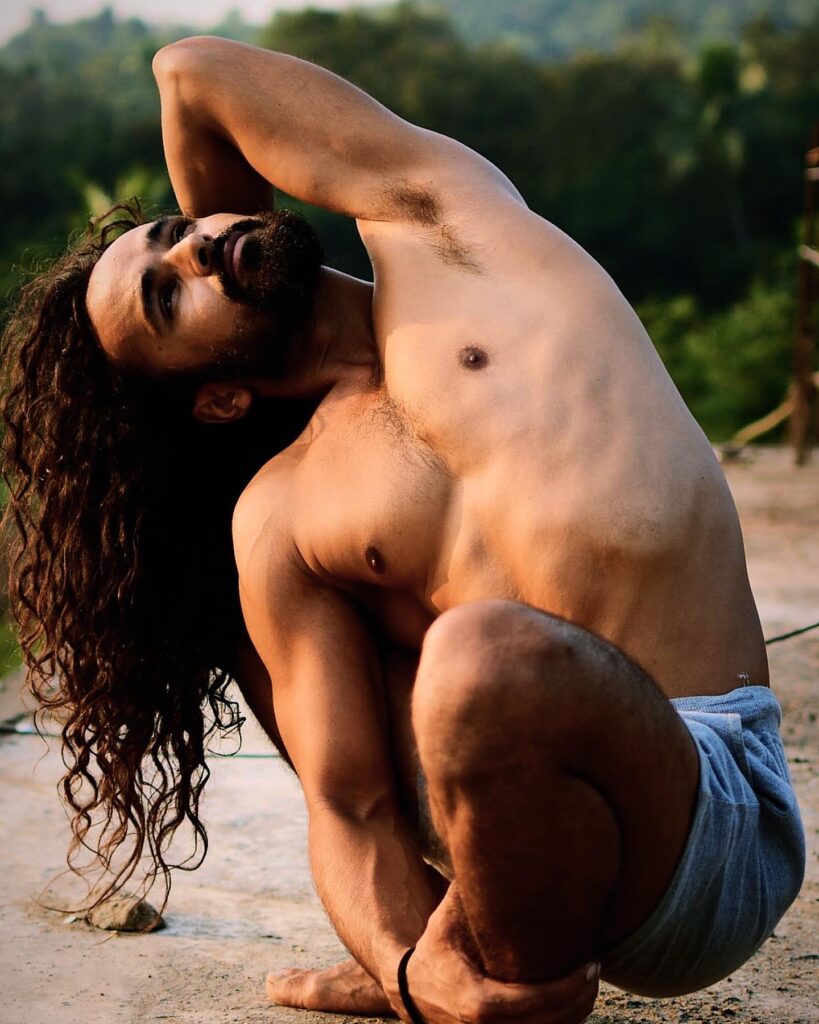 Class
In my teaching, my mission is to bridge somatics, circular movement, and new understandings in anatomy with Yoga Asana and the roots of the Iyengar Yoga method in a playful way to create an optimized and individual way of practicing Asana and other modalities of movements. We will also be looking to explore the benefits of subtler practices such as pranayama (yogic breathing) and meditation.