Kevin started dancing at the age of eight with Trafford Youth Dance Theatre. Here, his love for dance was born and he learned improvisation, contact improvisation and creative dance.  His formal studies were at the Northern school of Contemporary Dance. As an undergraduate Kevin performed and choreographed with the National Youth Dance Company and graduated with a first-class honours' degree.
Kevin's professional engagements include working with Rambert Dance Company, Scottish Dance Theatre, Phoenix Dance Theatre, CassaniDance, Rubberbandancegroup (Canada), Henri Oguike Dance Company, Company Decalage, Mad Dogs Dance Theatre, Finn Walker and Roda.  He has worked as an independent artist in collaboration with Gansango in Seattle, Crossfade in Budapest and Navala Chaudhari in London. He has taught in most major British contemporary dance institutions, as well as in Canada, USA, Hungary, Trinidad and Tobago, South Korea, South Africa and all-over continental Europe.
Kevin co-founded Company Chameleon in 2007 and has since created, performed, led, directed, produced, taught and facilitated performances, masterclasses, workshops, residences, interventions and participatory projects nationally and internationally.
By invitation, Kevin has featured in several television programmes and documentaries including BBC One's Going Back, Giving Back in 2016 and BBC Two's Dancing to Happiness with Darcey Bussell in 2018, which explored how dance can improve your mental health.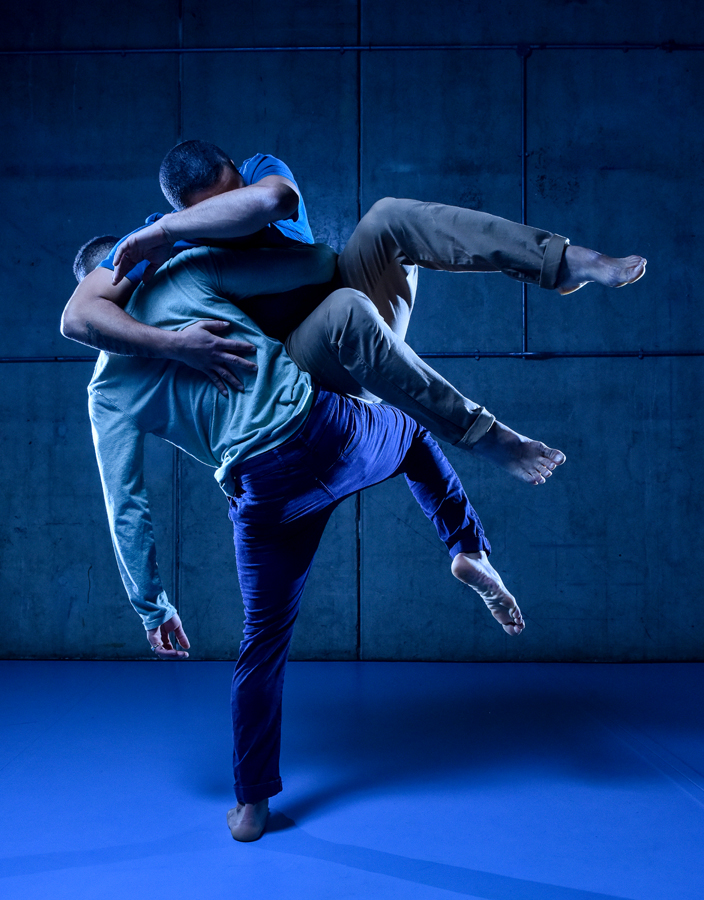 Technique Class
The class draws from my 20-year professional journey and development of my personal practice. It contains and is influenced by many different approaches such as Graham/Cunningham, B-boying/Hip-hop, capoeira, release and contemporary techniques.
Floorwork, Inversion, exchanges of weight and the ability to move freely 360 degrees is an important aspect of the class as well as developing solid technical foundations to give the body free range for optimal articulation. Expect whole body engagement, rigour and detailed, dense combinations and phrases that will push forward your practice.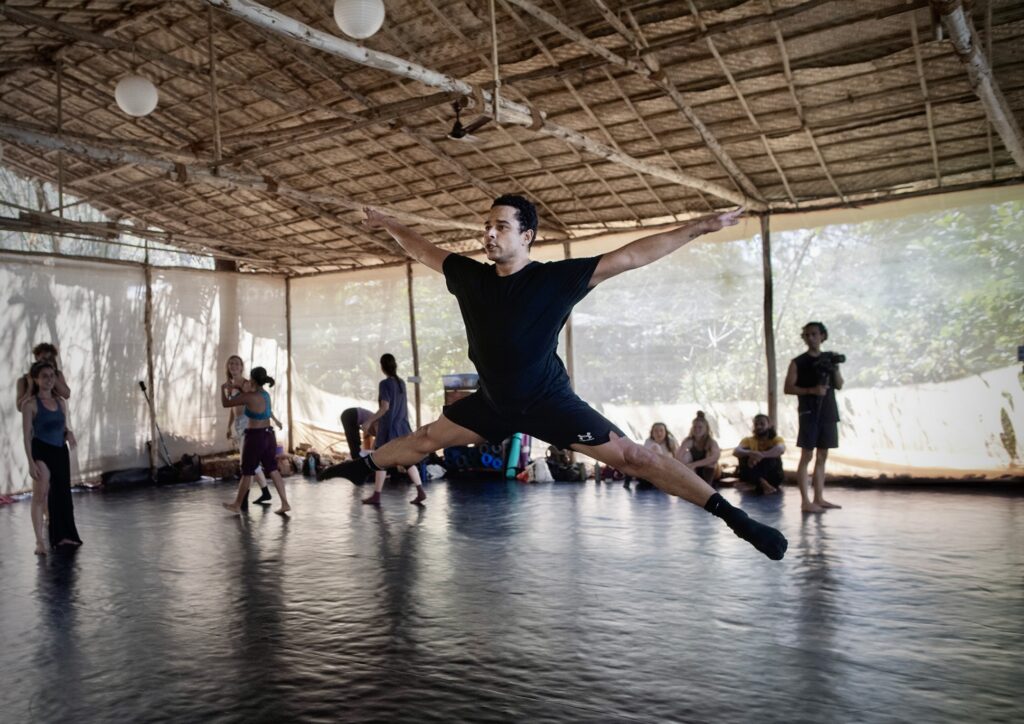 Partnering session 
Taking the company's rep as a starting point into investigating partnering techniques as well as working with and exploring contact principles. You will increase your vocabulary and technical understanding of the fundamentals of partnering, as well as developing your own deeper and sophisticated understanding of exchanges of weight. The session will develop your sense of trust in yourself and in others and open the gateway to the infinite realm of expression with another.