Jungle Dance, Goa
9th January – 31st March 2023
---
Kalakeli at Jungle Dance, Goa, is an opportunity to take part in our intensive training programme in the unique and beautiful Goan landscape, surrounded by lush vegetation, exotic birds and monkeys. The space consists of three large studios, a cafe, outdoor sauna, permaculture project and accommodations in a peaceful and natural environment.
We have space for up to 30 participants, you must be at least 18 years of age to take part.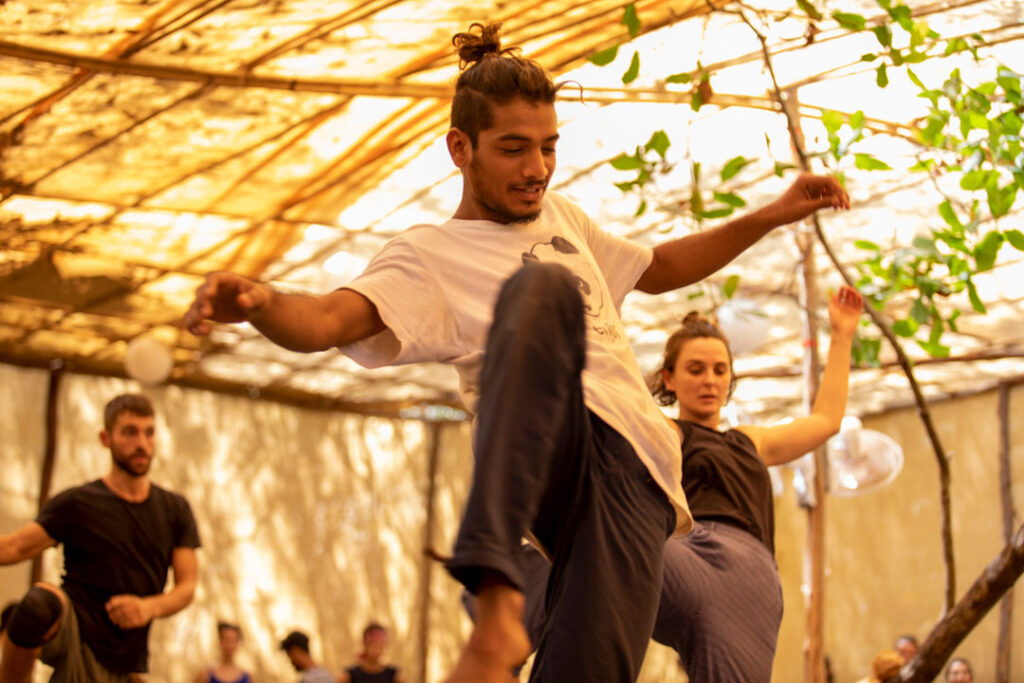 Schedule
What will my day look like?

Workshops, classes and lectures take place Monday – Friday only
7 – 8.30am: Yoga
8.30 – 9.45am: Breakfast
10 – 11.30am: Technique Class
(15 minute break)
11.45am – 1.15pm: Technique Class
(Lunch break — cool down, swimming etc.)
3 – 5pm: Workshop / Lectures
(Evening break — Sunset on the beach / studio available for personal research)
7pm: Dinner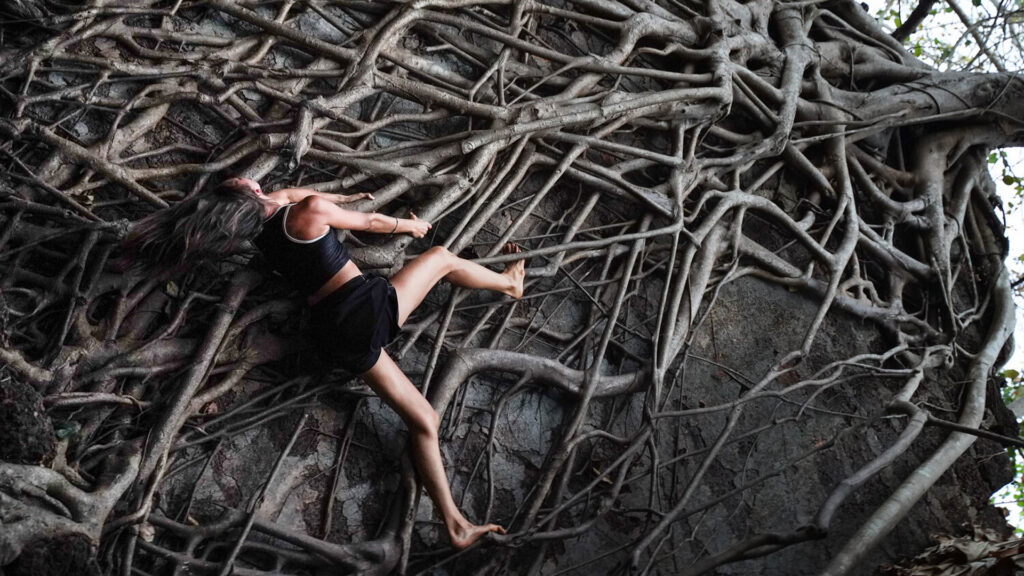 What happens and when?
Arrivals + Welcome Event
8th January 2023
We recommend arriving in the morning or early afternoon to allow yourself plenty of time to settle in. There will be a welcome dinner at 7pm followed by a sharing circle and chance to meet the teachers and fellow participants.
FIRST WAVE – 9th January – 3rd February
Yoga – Navtej Johar and Prashant Tewatia
Technique – Vittoria De Ferrari, Alvaro Esteban, Navala Chaudhari, Nikhil Varagiri
Workshop / Research process – Alvaro Esteban, Vittoria De Ferrari 
3rd February – Sharing of work in the Jackfruit studio
SECOND WAVE – 6th February – 3rd March
Yoga – Yamuna Devi
Technique – Kevin Turner, Navala Chaudhari, Prashant More, Sarah Elsworth
Workshop / Research Process – Kevin Turner, Prashant More
3rd March – Sharing of work in the Jackfruit studio
THIRD WAVE – 6th – 31st March
Yoga – Isaac Mullins
Technique – Gili Twena, Marso Riviere, Chandramani Dayje
Workshop / Research Process – Gili Twena, Marso Riviere, Sarah Elsworth
31st MARCH – Sharing of work in the Jackfruit studio

1st April – Closing Circle and Goodbye Lunch